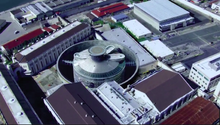 The Cubes are a correctional services facility of the City.
Detective John Kennex threatened Tony Han with 18 to 24 months in the Cubes for possession of 3.6 milliliters of the Bends.[1]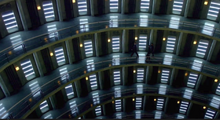 Nico Galasso, aka Crispin X, was informed that due to his third violation of the Cyber Terrorism Statute he would be heading to the Cubes unless he assisted the Police Department.[2]
References
[
]