Reinhardt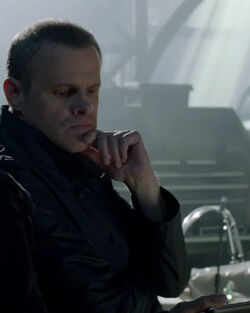 Reinhardt is a member of inSyndicate, and called 'Boss' by a number of his subordinates.
Background
[
]
Reinhardt was in charge of the Omni truck attack, kidnapping of Detective Pete Vogel and the attempted incursion on the Police Precinct during case #00C-Q74100.
Appearance
[
]
Reinhardt has a tattoo on the back of his neck of 5 stripped lines.
Image Gallery
[
]