Lorenzo Shaw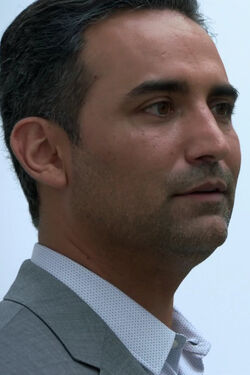 Lorenzo Shaw was Sebastian Jones partner in Orillian Sapients.[1]
Background
[
]
After the dissolving of their partnership in Orillian Sapients, Lorenzo Shaw set up his own company, Shaw IRC. Lorenzo was questioned by Detective John Kennex and Dorian about his former partner at his new showroom, downtown. Detective Kennex had Dorian hack into Shaw's past client database and discovered the location of the Albanian Consortium.[2]
Relationships
[
]
Lorenzo was Sebastian Jones' former business partner in Orillian Sapients. They were currently on the outs as Lorenzo was suing Sebastian in the Middle Ward Corporate Court for the 3rd Judicial District.[3]
The Albanian Consortium were former clients of Orillian Sapients, and were the largest purchasers of IRCs. They withdrew their support of the company and Sebastian's gamble to invest heavily in new technology sent the company bankrupt. Creditors forced bankruptcy onto the company 3 months prior to Sebastian's death.[4]
Memorable Quotes
[
]
Image Gallery
[
]
References
[
]