Dr. Liam Fuller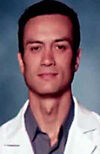 Dr. Liam Fuller was a renowned specialist in human reproductive technology.
Background
[
]
Liam Fuller has experimented extensively with cloning in a number of species. He was recognized internationally as an expert in the field of animal cloning. He was affiliated with the Molecular Biology Core at Carriage University.
Working with the Molecular Biology Core, they were at the forefront of reproductive science for a number of years. He was a vocal critic of the current legislation banning cloning experimentation in human trials. He contended that cloning technology could offer options to the dying that were currently not available. It also could offer the possibility of compatible organ replacements for the diseased.[1]
Article on Stem Cell Cloning
[
]
In 2026, Dr. Liam Fuller published an article on Stem Cell Cloning. Below is the text from the start of the article.
Producing Stem Cells for Human Clone Transfer by Liam Fuller

With acknowledgements to Adelaide Jones, Research Assistant

Part 1: Intent New section, Sec. 1, the people intend to advance treating adult gene mapping use as a crime and try a new approach that:

1. Allows ultimate choice in progeny selection resulting in reproduction in the truest sense of the word and an intimate understanding between parent and child.

2. Generates multi-generational data useful in the mapping detection and elimination of congenital deficiencies and disease pre-dispositions.

3. Takes gene mapping out of the hands of illegal research organizations and brings it under a tightly regulated medic-board licensed system that can offer the ? and continuity of the approach across society.

In conjunction with memory mapping this can offer a new approach to the death problem and with modifications to the legal framework can offer something that is, for all intents and purposes, a permanent life state for the individual citizen.
Death
[
]
The murder of Dr. Fuller was overseen by Captain Sandra Maldonado. He was found lying dead on the ground in a parking garage adjacent to the clinic where he worked as a fertility specialist. A high capacity assault pistol, banned for street use, was identified as the murder weapon and was found next to his body. Three shots had been fired into Dr. Fuller's body. Two to the chest and one the head. All three were ascertained to be from point blank range due to the residue of the gunpowder blackening the wounds around Dr. Fuller's skin.[2]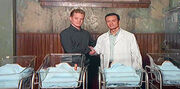 The murderer was identified as Ethan Avery by Maya Vaughn and the motive behind the murder was that Dr. Fuller had informed Avery that he was about to go public that Dr. Fuller had assisted Avery in cloning himself, in spite of the ban on human cloning.
Letter to Ethan Avery
[
]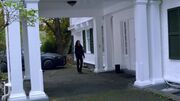 Text of the letter found at Dr. Fuller's mother's house.
Dear Ethan,
When we started this journey over 20 years ago, I had a goal in mind: To study the development of the clone children and publish my findings once I had developed sample set. Your insistence to not publish causes me concern as to your original motivation for this project. This is about science.
The observed data that has resulted will revolutionize humanity's understanding of fertility and cloning. I must publish this data. If you are not interested in being a part of the peer review process, so be it. I will move forward alone...I understand your concerns about the...of the subjects, but I assure you,...be protected from scrutiny in...
Trivia
[
]
Dr. Fuller's ID number was 2457-4632 and his PIN Number was 34587963.[3]
References
[
]