Kelly Cooper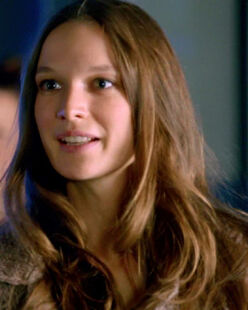 Portrayed by
Jane McGregor
Kelly Cooper was the wife of Trevor Cooper.
Background
[
]
Kelly was known to John Kennex, who was good friends with her husband. Trevor and John had gone through the Police Academy together. John had not seen Trevor in over five years, and this presumably also included Kelly.
Kelly and Trevor had been working on updating a cabin they had inherited from Trevor's father up on Lake Casalino.
Trevor last spoke to Kelly the night of his death via palm pilot. He had been undertaking a clandestine undercover operation in the hope that he could finally identify The Bishop, but he was killed and set up as a dirty cop. Kelly did not believe that he would have done it, and asked John if he also believed in Trevor's innocence. John confirmed that he did but he would have to prove it.