James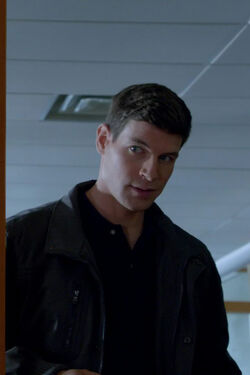 James is a security officer at the Sanderson Corporation.
Background
[
]
James visited another Sanderson Corporation employee on the morning of August 4th 2048, Mrs Miller, to deliver a package to her that was left at the front desk. He checked with her to see if she wanted to switch out her office key lock for a biolock, as she has left her keys in the door once more. She declined and when he returned to the front desk, a group led by Gerald Leighton aka Lucas Vincent entered the Sanderson Building. Lucas drew a gun and pointing it at James asked his name. When James told him his name, Lucas shot and killed him.
Police were called to the scene to investigate the murder of James, these included Detective John Kennex and Dorian.
Memorable Quote
[
]
Image Gallery
[
]
References
[
]