Daniel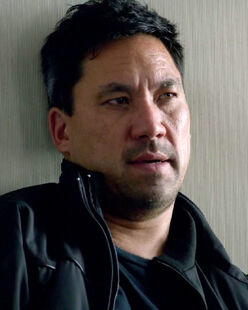 Danny
was a member of
Lucas Vincent's
crew who took part in the hostage situation at the
Sanderson Building
which was a front for a
Palladium
heist.
Palladium heist
Edit
During a patrol of the 13th Floor, Danny and Gregor discovered that Dorian and Detective John Kennex were in the building. Danny engaged in a firefight with Detective Kennex. During the course of the exchange of gunfire, Detective Kennex tricked Danny into believing he was located in a separate part of the office by the alarm on Detective Kennex's mobile phone going off. Danny was shot and escaped back up to the 25th Floor. Danny knew he needed a doctor for his injuries, but before the crew could escape with some hostages as 'security', Dorian and Detective Kennex arrived and another firefight ensued.
Community content is available under
CC-BY-SA
unless otherwise noted.