Charlene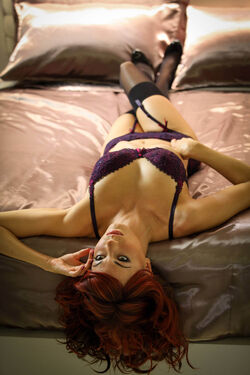 Charlene was an Intimate Robot Companion who was created using the skin of Nicole Bloomquist by the Albanian Consortium.
Background
[
]
Charlene was hired by Sebastian Jones, who performed a number of tests on her about her make. Jones was observed by the Albanian Consortium who dispatched two members to kill Jones and take Charlene away. Charlene touched the wall of the elevator and the hotel lobby, leaving behind the DNA of Nicole Bloomquist.
It was later discovered by Detective John Kennex and Dorian that she had been destroyed and dumped, minus the human skin, in an Industrial Facility off Eighth Street. The body of Charlene was taken to Rudy Lom who observed that she had been shot in the precise locations needed to shatter her cortical relays and storage centers in order to destroy her memories. An attempt was made by Rudy to see if her temporal housing was intact enough to enable him to download her echoed memories. Unfortunately it was also destroyed.
Charlene was identified by name by Vanessa, another IRC made by the Albanian Consortium.