Anna Moore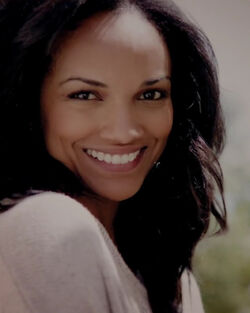 Age
20s..... born in 2020s
Family
(missing) Girlfriend to John Kennex
Anna Moore was John Kennex's girlfriend. She disappeared after the raid and her current whereabouts or status are unknown.
Background
[
]
Prior to the raid that killed Detective Martin Pelham, Tactical Squad Bravo One-Seven and caused the multiple injuries to Detective John Kennex, Anna was Kennex's girlfriend. After the raid she disappeared and has not been heard from since.[1]
She is a member of inSyndicate.
John had a recorded message from Anna stored on his phone system. It had been stored for 2 years and 8 days, indicating that it was only a week/a few days prior to the raid. After John discovers that she was a member of inSyndicate he deletes the message. Sandra Maldonado promises John that they will keep searching for her.[2]
Relationships
[
]
Anna Moore was John Kennex's girlfriend. She disappeared after the ambush and John's accident.[3] They met when her car ran into his car when he was on his way home. [4]
She gave him a gift of a Matryoshka (a Russian nesting doll) which contained a listening device built into it using nano-circuitry. This listening device escaped notice by the Police Department when they swept John Kennex's apartment prior to his return from the hospital. It was only discovered when John remembered Anna giving him the present and him taking it to CSI McGinnis for analysis. It had last provided an upload 7 hours prior to McGinnis discovering the inbuilt technology.[5]
Memorable Quotes
[
]
Season 1
[
]
Image Gallery
[
]
References
[
]